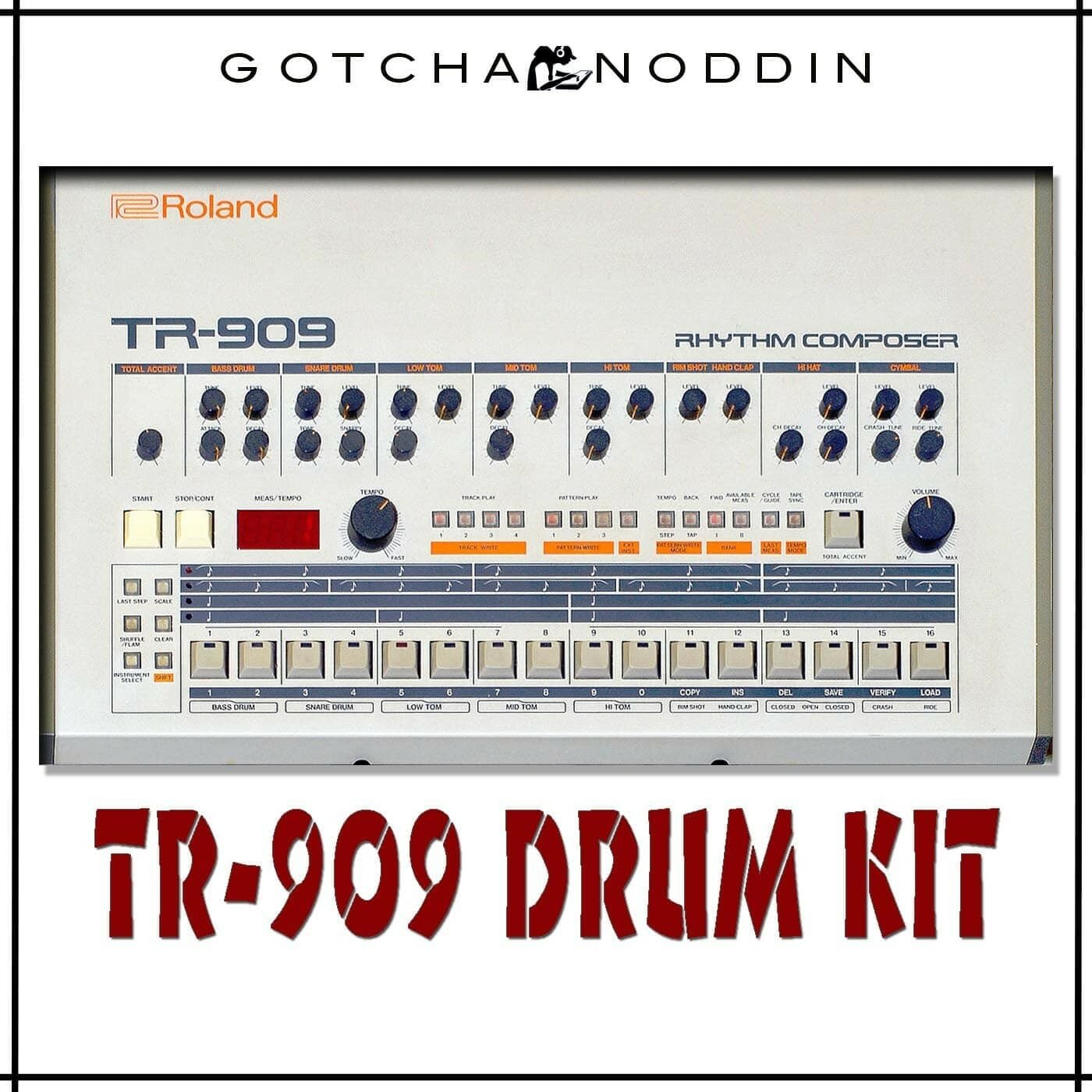 TR 909 Drum Kit Samples
TR 909 Drum Kit Samples
$5.00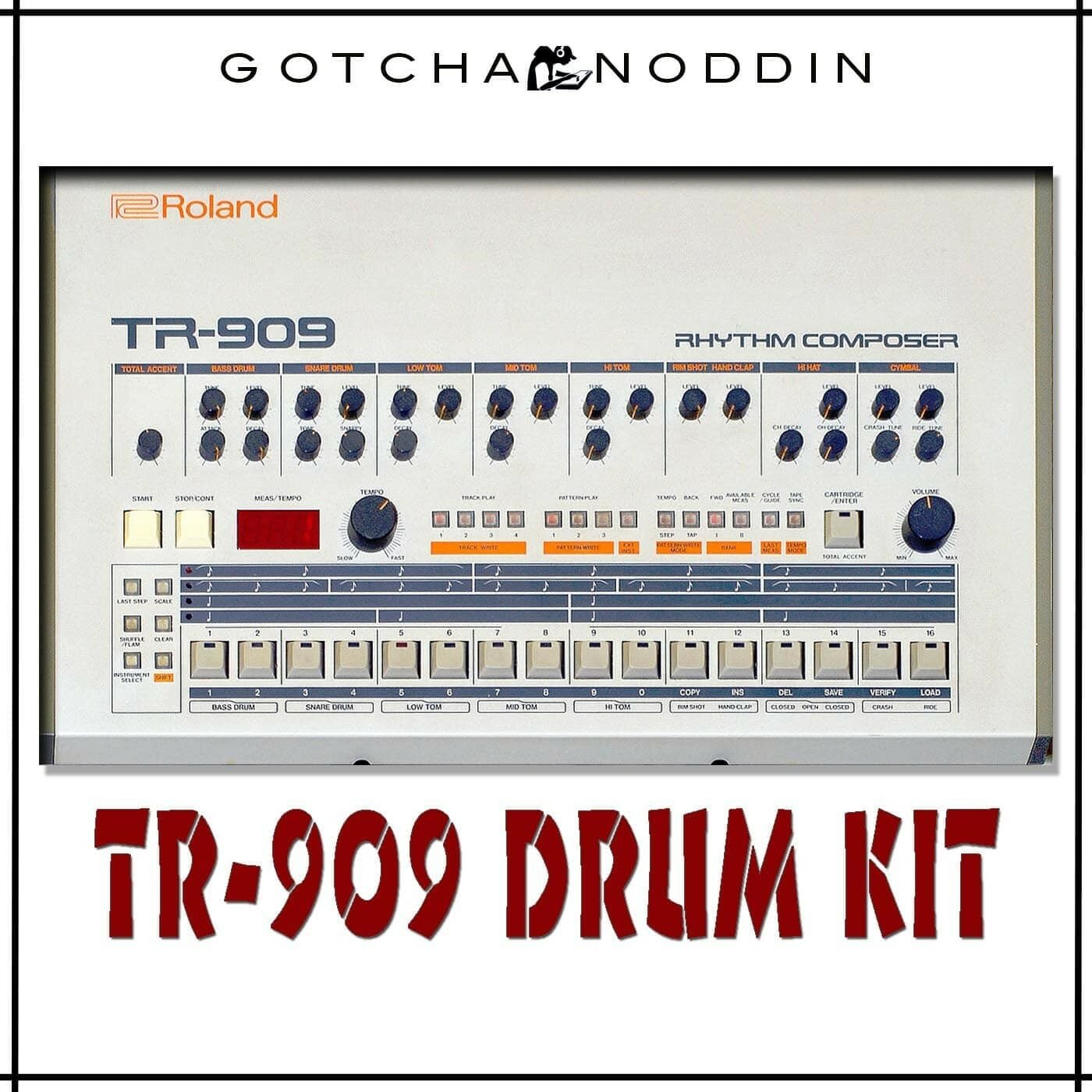 GN - TR909 B
GN - TR909 C
GN - TR909 D
$5.00
These custom TR 909 Drum Kit Samples bring a Hip Hop and RnB edge to the famous feel of the original Roland TR 909 Drum Machine.
TR 909 High Definition Drum Samples include Smooth Poundin TR909 Kicks, Snares, High Hats, Cymbals, and additional Percussion Sounds. Great for Hip Hop, RnB, Reggaeton, Dance Production and more.
The Roland TR 909 Drum Machine hit the scene in 1984 and went on to create the foundation of Techno, Acid and has gone on to inspire what we know of Trance, House and Electro Music. You'll also hear Daft Punk, 808 State, Orbital, Moby, The Prodigy, ATB, Benny Benassi, Chemical Brothers and more use the sounds of the Roland TR 909 Drum Machine.
Description
Additional information
Reviews (0)
Description
Drum Kit Features and Technical Info:
High definition mastered sounds come in 32, 24, 16bit and 44.1kHz in the MPC 4000, Reason Refill and Wav Samples format.
The TR 909 Drum Kit includes 64 drum samples and is pre-programmed with 1 program files to load with the Akai MPC 500, Akai MPC 1000, Akai MPC 2000/XL (2 Floppy Disks), Akai MPC 2500, Akai MPC 3000 (2 Floppy Disks), Akai MPC 4000, Akai MPC 5000, Roland MV 8000/MV 8800, Reason Refills, Korg Triton (Triton Studio 2 Floppy Disks), Yamaha Motif/ES/XS, Creamware STS Sampler and can be imported into the Roland Fantom Series Keyboards and the Roland MC-909 (with additional RAM installed).
When choosing the Wav format, the patch files to Native Instruments Battery, Kontakt, Apple Logic EXS 24 .exs, Steinberg Halion are included.
Additional information
| | |
| --- | --- |
| Formats | Ableton Live, Akai MPC 1000/MPC 5000, Akai MPC 2000/XL/Renaissance, Akai MPC 2500/X/Maschine, Akai MPC 3000, Akai MPC 4000, Akai MPC 500, EXS 24, Fruity Loop Samples, Korg Triton/TR/LE/Extreme, MOTU BPM/MachFive Sampler, Native Instruments Battery, Native Instruments Kontakt, Reason Refill, Roland Fantom S/X/Xa, Roland MC-909, Roland MV 8000/MV 8800, Steinberg Halion, Wav Samples/XS, Yamaha Motif / Motif ES |
| Sample Library Genres | |
Only logged in customers who have purchased this product may leave a review.